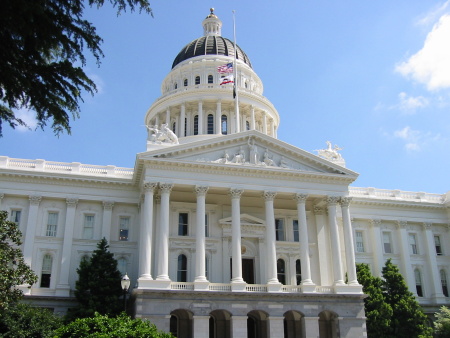 California Capitol building; Credit: jjkbach/flickr Creative Commons
AirTalk®
California business groups are opposing a number of bills introduced in response to the #MeToo hashtag campaign.
The groups describe the bills as opening the floodgates to lawsuits and being job killers.
For example, one bill would ban employers from requiring arbitration to settle sexual harassment claims in lieu of lawsuits. Another would ban non-disclosure agreements. Still another bill would make alleged harassers personally liable. There's also a bill to extend the statute of limitations on filing harassment claims to three years.
We debate the bills, as well as look at their chances of passage.
Guests:
Ben Adler, capitol bureau chief of Capital Public Radio in Sacramento; he tweets @adlerben
Wendy Musell, employment civil rights attorney and board chair for the California Employment Lawyers Association (CELA), a statewide organization of attorneys representing employees in discrimination, harassment and other employment cases; she tweets @WendyMusell
Sue M. Bendavid, chair of the employment law department at Lewitt Hackman in Encino where she represents companies and management in sexual harassment allegations
This content is from Southern California Public Radio. View the original story at SCPR.org.
Read the Full Story at KPCC Blogs